Please follow the instructions below to make a payment for the conference:
1. Visit UPM Payment Gateway at https://paygate.upm.edu.my/action.do?do=&bahasa=bi
2. Click on the "MAKE PAYMENT" button.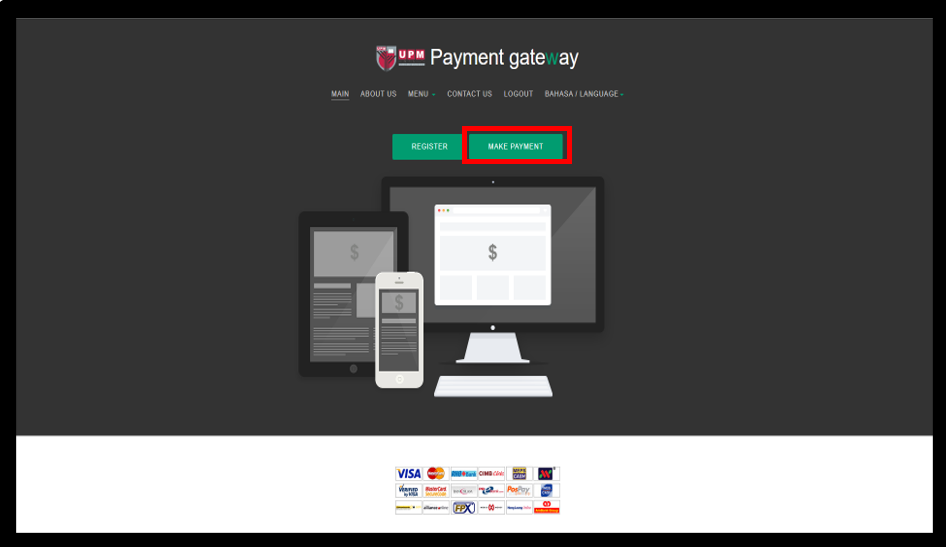 3. Under the "PAYMENT FOR" section on the first tab, click on "PLEASE CHOOSE".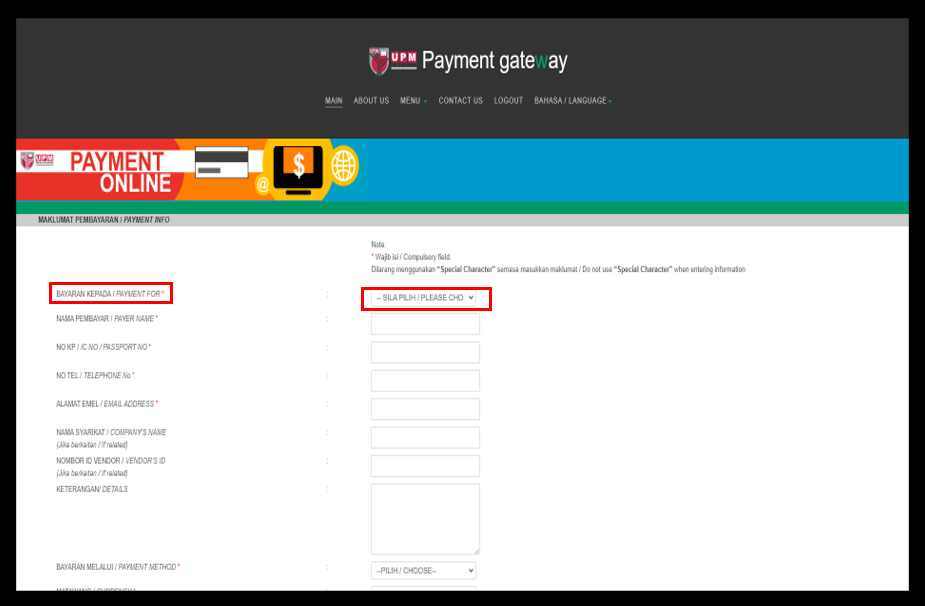 4. Scroll through the options until you find "MICOLLAC 2023".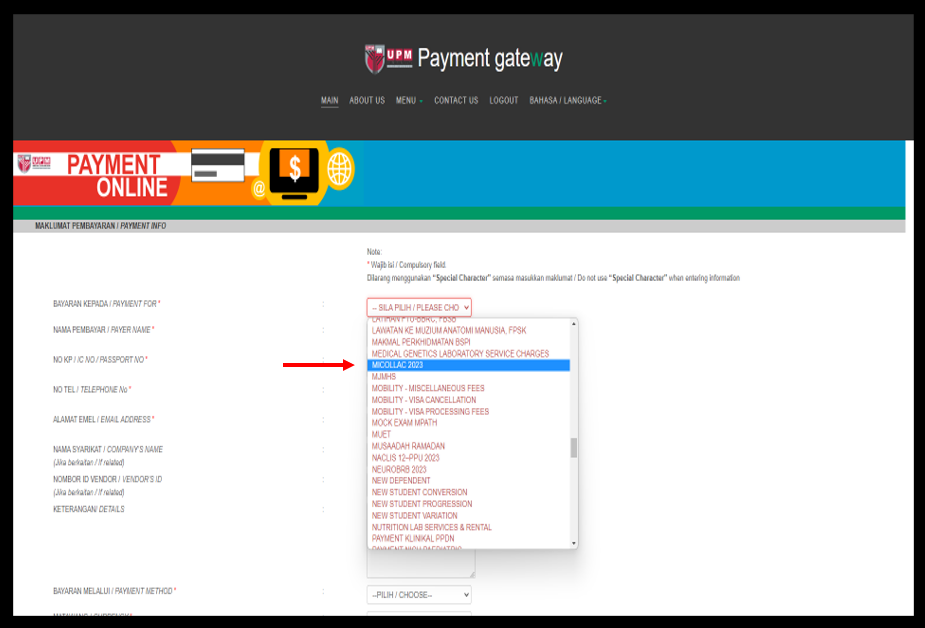 5. Once you have selected "MICOLLAC 2023", fill in all the relevant information, especially those marked with an asterisk (*).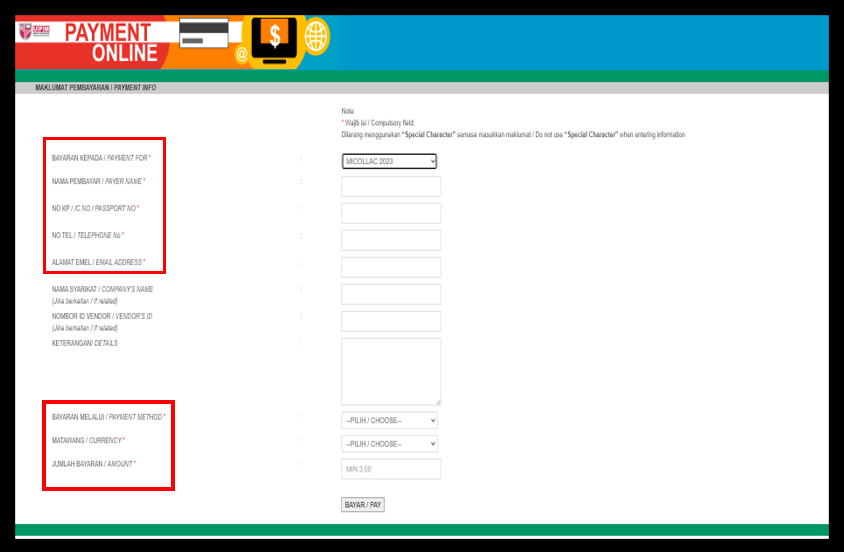 6. Under the "DETAILS" tab, please indicate whether you are a PRESENTER or NON-PRESENTER and WITH or WITHOUT preconference workshops.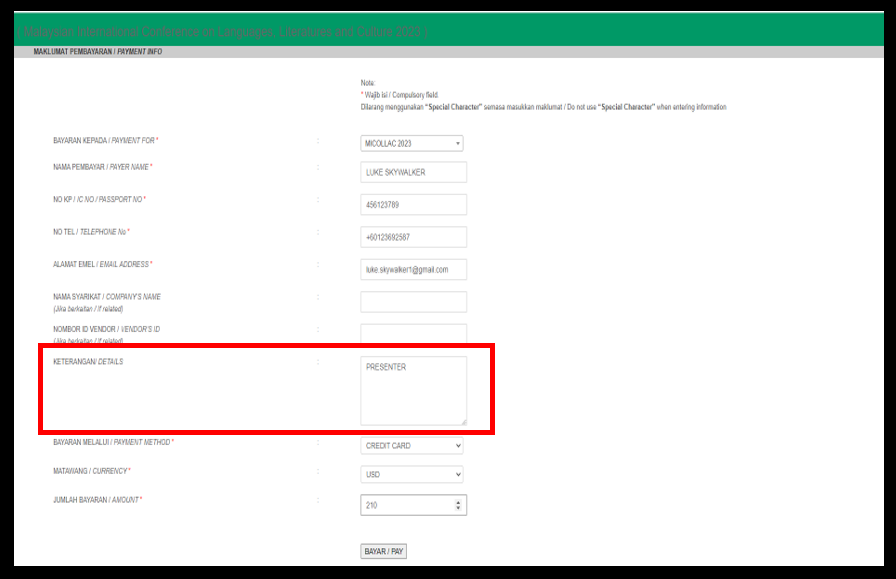 7. Finally, remember to click on the "PAY" button to complete your transaction.