Keynote Speaker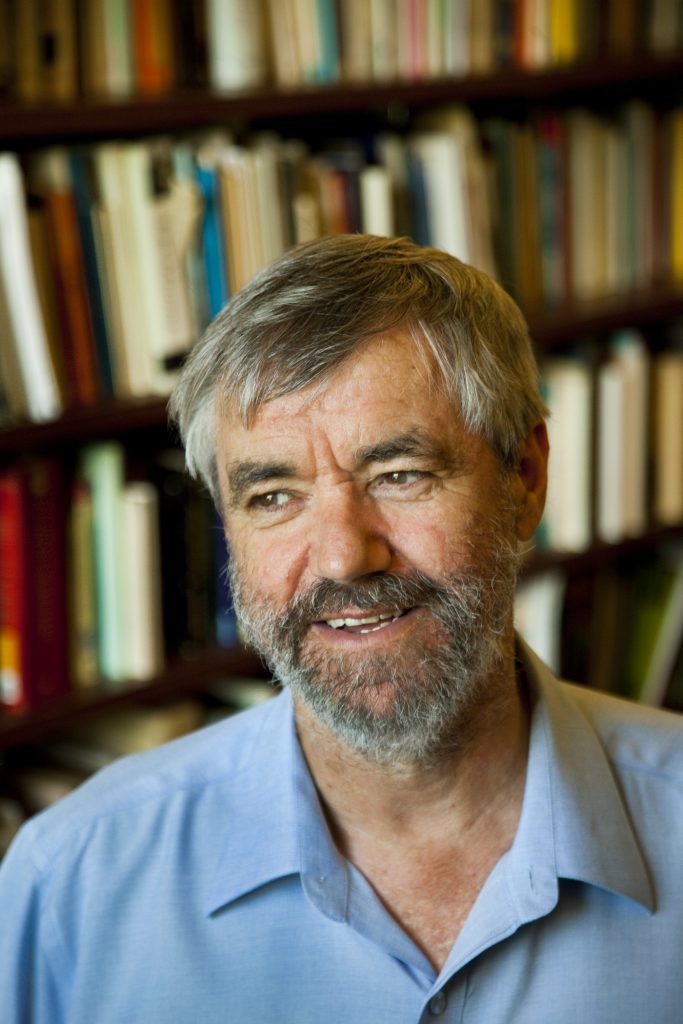 "Form" is a small word with large and fundamental meanings, and it has uses in every aspect of life. It is not just in art that "form" refers to structure, the patterning which provides not only recognisability but meaning itself. Any situation or event in which we cannot find the connections that constitute a pattern is meaningless. When we learn something about it we are in-formed. Poetry is the literary genre with the longest history, and it is also the genre with the most elaborate structures – that is, evidences of form. Those forms range from the large, such as the designation of poetic genres such as elegy or ode, to the small, such as the metre in a poetic line. In this talk I will trace the changes in attitude to form through the history of English language poetry, and attempt to relate these attitudes to the broader philosophical beliefs prevailing when the poetry was written. In its early centuries English language poetry adhered to fairly strict line and stanza forms, but over time these have loosened to the point that there is now a strong move towards "prose poetry". Why is this so? What are the strengths and limitations of both formal and informal poetic styles? I aim to reflect on these questions and draw on my own work – which includes both formal poems and free verse – to also consider whether the value of form depends on a poem's subject-matter and attitudes.
Biodata
DENNIS HASKELL is the author of 8 collections of poetry and 14 volumes of literary scholarship. He is the recipient of the Western Australia Premier's Prize for Poetry, the A A Phillips Prize, an Honorary Doctorate of Letters, and Membership of the Order of Australia for "services to literature, … to education and to intercultural understanding".
Plenary Speakers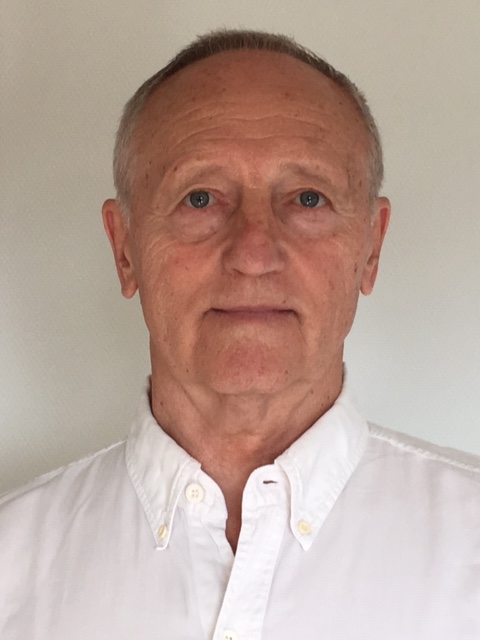 In the talk, I propose an extended version of conceptual metaphor theory. The extended version of CMT consists of a number of distinctions relating to meaning, conceptual structure, memory, ontological level (or realm), and context. After discussing the relevant distinctions each of these categories involve, I describe the issue of how they are related to one another. Finally, given the distinctions required for metaphorical meaning making, I suggest a hypothetical process model for the construction and comprehension of metaphors used in natural discourse.The talk will be based on my forthcoming book with the same title: EXTENDED CONCEPTUAL METAPHOR THEORY. 2020. CAMBRIDGE UNIVERSITY PRESS.
Biodata
Zoltán Kövecses is Professor Emeritus in the Department of American Studies at Eötvös Loránd University, Budapest, Hungary. His research focuses on conceptual metaphor theory, the language of emotions, and the relationship between metaphor and culture. His major publications include Metaphor and Emotion (2000, Cambridge UP), Metaphor in Culture (2005, Cambridge UP), Language, Mind, and Culture (2006, Oxford UP), Metaphor. A Practical Introduction (2002/2010, Oxford UP), Where Metaphors Come From (2015, Oxford UP), and Extended Conceptual Metaphor Theory (2020, Cambridge UP).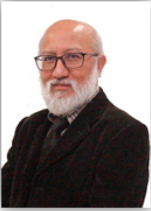 Heritage Communication: Articulating the Great Civilization of the Nation
Professor Abdul Mu'ati @ Zamri Ahmad,
Universiti Putra Malaysia
The Malays have established a great civilization in the course of its long history. Henceforth Malay civilization that cover various aspects of life. Unfortunately, over a long period of time, the eminence is increasingly vanished from the knowledge of its own successor generation. This is because the greatness of the nation's cultural heritage is not communicated. Only a few products of the nation's heritage, especially those related to art, are often publicized to the community while the more important vestiges are sunk and even continue to disappear in the folds of history. This paper attempts to comment on and recommend heritage communication that may be used to disseminate information on the greatness of the nation's cultural heritage so that the children of the nation are again cognizant of the greatness of their ancestors.
Biodata
Abdul Mu'ati @ Zamri Ahmad is a professor and former dean at the Faculty of Modern Languages and Communication, Universiti Putra Malaysia. His field of expertise is Communications and he has established Heritage Communication as a sub-discipline under the field of communication to uncover and disseminate information on cultural heritage to local and international communities.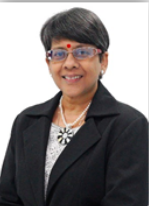 Group discussion is a key feature in education. In the context of higher education, the role of group discussion is even more pronounced; firstly, as a result of group work being viewed as an approach to cope with the high and ever increasing student enrollment in universities, and secondly, because of the need of universities to prepare students for the world of employment where teamwork is vital for work and business. Despite the importance of group work, its potential for teaching and learning in higher education is under-researched. With the advent of CMC and the vision for 21st century learning, and recently as a result of the Covid-19 global pandemic, innovative use of computer- and mobile-based technologies has become a necessity in teaching and learning. Having to get on the bandwagon, I examined WhatsApp as a tool for synchronous group discussion in class and how it could promote communication and learning among undergraduate learners in the teaching of content courses. I used the app in a blended delivery design to teach a content course called Discourse Analysis in the undergraduate program for Applied Linguistics in a public university. The study showed that WhatsApp chatting helped student understanding of content knowledge, encouraged informing skills, facilitated group learning, and promoted learner autonomy and learner collaboration. The students used one another as resources and made sense of the course content together based on their subject matter knowledge and life experiences. They pooled their knowledge and experiences and helped each other figure out the concepts, theories and issues through a negotiation of meaning that involved active participation in the form of questions and responses that justify, explain and clarify meanings. In this new age of digital literacy, my talk is on how WhatsApp synchronous group discussion can encourage cumulative learning as a way to learn content knowledge, stimulate the practice of informing skill as a relevant communication skill for academia and work, and promote among learners, a sense for autonomy and collaboration.
Biodata
Shamala Paramasivam is associate professor specialising in discourse analysis, language, culture and communication, ESP and TESOL. She serves as associate editor on Asian ESP and actively reviews papers for other journals. She works keenly in educational and professional settings and has published widely on these topics. Her current projects are in oral communication and technology in higher education.
Literature and Utopian Thinking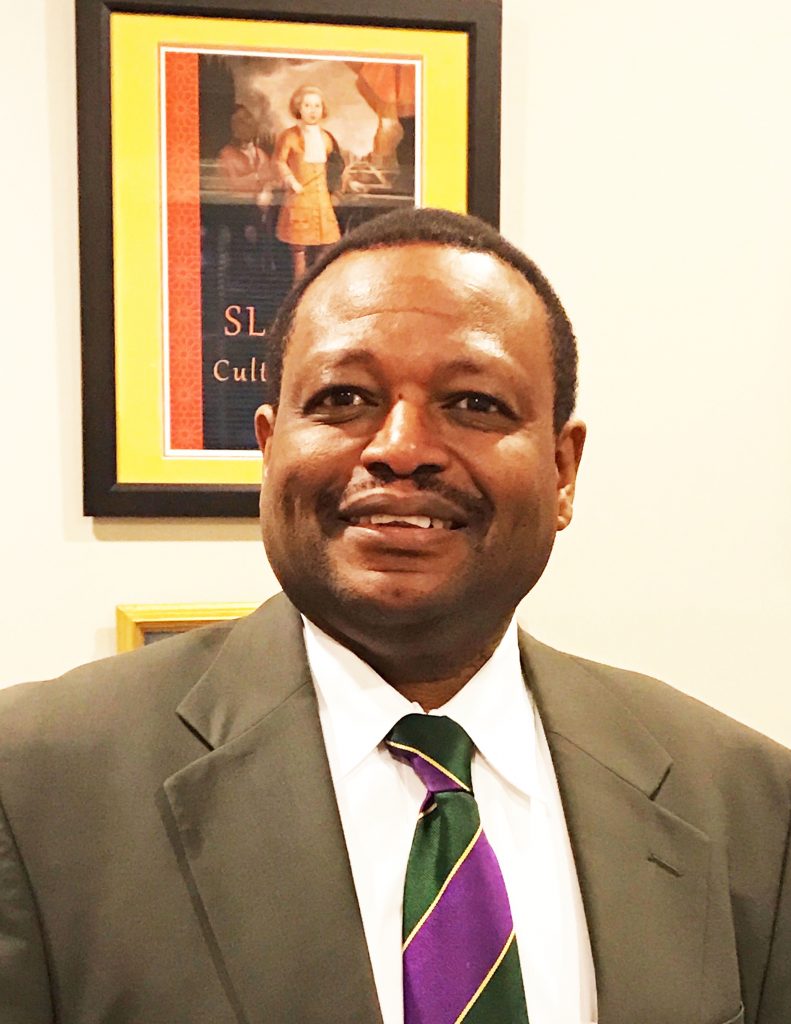 The concept of utopia, which seems to have lost its conceptual power in the second half of the twentieth century, is increasingly returning to the center of debates on the relationship between literature and social change. Utopian thinking is now seen as a fundamental space for coming to terms with the present age—an age defined by pandemics, environmental destruction, and the threat to the narrative of freedom. But how do we go about rehabilitating utopia—itself a product of the long history of European domination—and make it adaptable to our postcolonial situation? How can the utopic be harnessed as an alternative way of imagining postcolonial futures? And is it capable of restoring idealism as a horizon of our expectations and as a precondition for freedom? Drawing on texts from the discourse of decolonization debates about utopian thinking in works of postcolonial literature and neo-Marxist criticism, my paper will address some of the ways in which the imaginative is asked to sustain the idea of an alternative society in moments of crisis and atrophy.
Biodata
Simon Gikandi is Robert Schirmer Professor and Chair of English at Princeton University. Gikandi was elected second vice president of the Modern Language Association (MLA) in December 2016. He was the first vice-president of the MLA in 2018 and became the association's president in 2019. He served as editor of PMLA, the official journal of the MLA, from 2011 to 2016. He is the author of many books and articles, including Writing in Limbo: Modernism and Caribbean Literature; Maps of Englishness: Writing Identity in the Culture of Colonialism; and Ngugi wa Thiong'o, a Choice Outstanding Academic Publication for 2004. His book Slavery and the Culture of Taste was winner of the MLA's James Russell Lowell Award; winner of the Melville J. Herskovits Award, given by the African Studies Association for the most important scholarly work in African studies; and a Choice Outstanding Academic Title. His current research projects are on slavery and modernity, African philology, and cultures of the novel.
The gospel according to Ah Meng: conservation, celebrity, and the Singapore Story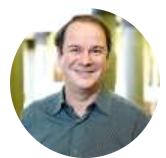 The UNESCO Universal Declaration on Cultural Diversity states that cultural diversity is as important for humankind as biodiversity is for nature. The two are also linked as, more generally, are human and animal welfare, and as the Covid crisis has starkly brought home to us, there are severe penalties to be paid when animals are not treated properly by humans, or when human-animal interdependencies are not taken as seriously as they should. This paper traces connections between cultural diversity and biodiversity by looking at the life story of one particular animal, probably the world's most famous orangutan and certainly Singapore Zoo's most celebrated 'ambassador animal', the late Ah Meng. Ostensibly a 'good news' story – a gospel of a kind – the exemplary life of Ah Meng sheds light on the successes of modern-day Singapore in matching environmental concern to economic prosperity. But as I will show, Ah Meng's life also reveals other, more hidden stories: stories about the hidden costs of global conservation, or about the unofficial price to be paid for official messages of collective national success. What is hidden beneath the conservationist gospel of Ah Meng? What is at stake when endangered animals' lives are turned into commodities; when endangerment itself becomes a commodity? And what is concealed beneath that most visible of markers, the seemingly unique, but actually replaceable, celebrity name?
Biodata
Graham Huggan is Professor and Chair of Commonwealth and Postcolonial Literatures at the University of Leeds, UK. He has a PhD in Comparative Literature from the University of British Columbia, and has taught in the US (Harvard University) and Europe (LMU Munich) before joining the University of Leeds.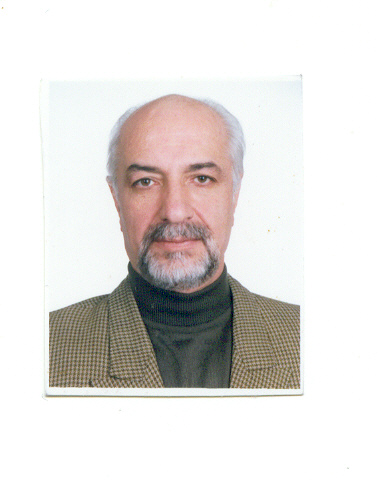 The COVID19 Pandemic has forced education into an online system that has intensified concerns among teachers about the validity and reliability of assessing their students' achievement with some confidence. To alleviate some of the problems, educators have turned into various forms of assessment over traditional testing. Among different types of assessment processes, the concept of learning-oriented-assessment (LOA), proposed by Kane (2012) in general education and followed by Turner and Purpura (2014) in Applied Linguistics, has become a promising framework. The purpose of this talk is to make some arguments that LOA could serve as a powerful and efficient framework to alleviate some of the testing-driven problems that we face in assessing student achievement. More specifically, I will first argue that the undesirable consequences of high stakes and external tests have convinced educators that such tests are no longer efficient for classroom contexts (Rea-Dickins and Scott 2007; Scott et al. 2016). Second, I will present a working framework for LOA as a viable alternative to the often-practiced midterm and final test tradition. Third, I will suggest some LOA-related tasks and argue that they would help teachers feel confident about students' independent performance in online instruction. Fourth, I will discuss the findings of data from graduate and undergraduate students' weekly reflections to demonstrate that they, indeed, develop a positive attitude towards the assessment system, both in real-time and virtual instruction. I will end the paper with the implications for learner autonomy and self-regulation that would develop mutual trust and confidence between learners and teachers.
BIODATA
Hossein Farhady is an associate professor of applied linguistics who received his MA in TESL and PhD in Applied Linguistics from UCLA in 1978 and 1980, respectively. His major area of interest is research on various aspects of language testing and assessment. He has taught courses on language testing, research methods, and ESP at the MA and PhD levels for the last four decades in Iran, Canada, Armenia, and USA. He has worked as a senior scholar and project manager for organizations such as Ordinate and Lidget Green Corporations in California, Avant Assessment, and Second Language Testing, Inc., in Rockville, Maryland. From 2008 to 2010, he worked as the Associate Dean of the Department of English Programs at the American University of Armenia. He has directed projects related to the scoring of Pearson's new automated language proficiency test and validating Versant test, and received grants from Pearson, ETS, and ILTA.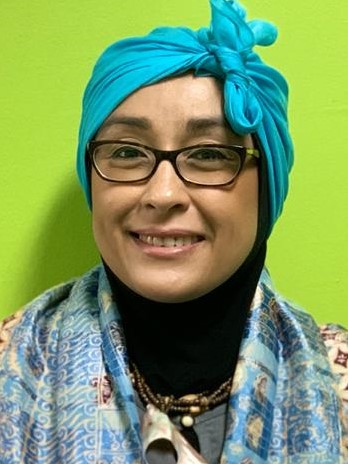 Intercultural Theatre: Adapting A Midsummer Night's Dream to Mak Yong Titis Sakti
Dr. Norzizi Zulkafli, Universiti Teknologi MARA
This paper provides an overview of adapting the text of Shakespeare's A Midsummer Night's Dream into a production of Mak Yong Titis Sakti. Mak Yong is a traditional Malay theatre from Kelantan, which includes acting, singing, dancing, music, and story, whereas, Titis Sakti was created and directed by Norzizi Zulkifli, produced by The Actors Studio Teater Rakyat, and performed at the Kuala Lumpur Performing Arts Centre (KLPAC) in 2009 and 2018 respectively. The focus of this paper is on the 2018's production which explored the use of both English and Malay while attempting to retain the power of Shakespeare's language fused with the Kelantanese accents which is in accordance to Mak Yong classical dialogues. The fusion of two different cultural contexts entails the reinvention of Shakespearian style text in order to adapt to Mak Yong's traditional form and structure. This paper also discusses the challenges inherent in this adaption process by endeavouring to align the text with the traditional Mak Yong while still conveying the story of A Midsummer Night's Dream to the local audience.
Biodata
Norzizi Zulkafli is a senior lecturer at Universiti Teknologi MARA, Malaysia. She received her Diploma in Theatre from ASWARA, Bachelors in Screen Arts (Hons) from Universiti Teknologi MARA, Master of Fine Art (MFA) Theatre Directing from Middlesex University and Doctor of Philosophy from University of Wollongong, Australia. She is also an actor and theatre director. She won Best Director in BOH 10th Cameronian Arts Award and Best Actor in a Supporting Role in BOH 13th Cameronian Arts Award. Norzizi is currently the Head of Theatre Program in Faculty Film, Theatre and Animation, Universiti Teknologi MARA.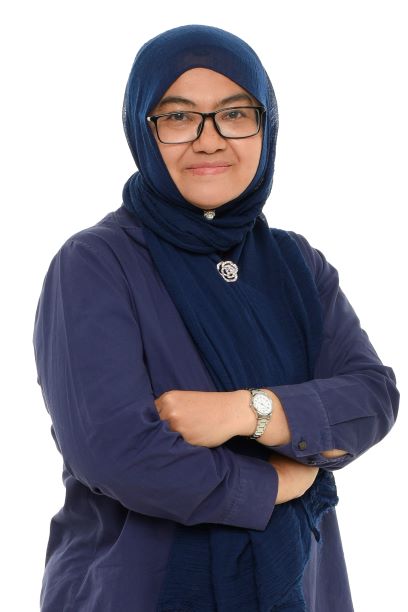 A SPECIAL WORKSHOP
Theory into Practice: Are conceptual and theoretical frameworks important?
Associate Professor Dr. Noritah Omar, Universiti Putra Malaysia
One of the challenges in doing quality research is to understand, choose, locate and apply the theoretical and conceptual theories which work well, and do not disrupt the research analysis. For novice researchers, the issue of the applicability of conceptual and theoretical frameworks becomes the first stage or initial process of doing research. Is choosing the right theoretical framework the most important step in doing quality research? The purpose of conceptual and theoretical frameworks in the social science and humanities can be complicated. This workshop will guide participants in their understanding of conceptual and theoretical connections and their contribution to the researchers' work and the knowledge formation in their fields of study. The workshop will involve students' self-evaluation of their own strategies and understanding of the purpose of conceptual and theoretical frameworks. The workshop will also discuss the significance of integrating theories in a study, and differentiating between conceptual and theoretical frameworks. Further, the workshop will share strategies in determining amicable concepts and theories that logically fit in with the selected research methodology, and in forming conceptual frameworks. Some attention will be given to how integration of conceptual or theoretical frameworks can be haphazard to research.
Biodata
Noritah Omar received her Ph.D. from Indiana University, Bloomington, USA. She is currently an Associate Professor with the English Department of the Faculty of Modern Languages and Communication, Universiti Putra Malaysia. Her areas of specialisation are in literature and English studies, critical theory and methodology, narrative inquiry, and gender studies. She has also conducted research and published articles and book chapters on gender and Islam, Malaysian and Singapore Literature, Islam and modern Malay literature, Islam and contemporary popular culture, issues in higher education, methodology in literary research, and ethics in research. Her current work focuses on new forms of intellectualism and its trajectories in literature, and addresses questions of literature's intellectual place in the world.